Buying tires has never been easier!
Unfortunately, the tires on your vehicle won't last forever. If you need to replace your vehicle's tires or need a new tire after getting a flat, at Highway Tire Auto & Lube, we provide a wide selection of tires to our customers in the Mooresville, North Carolina area.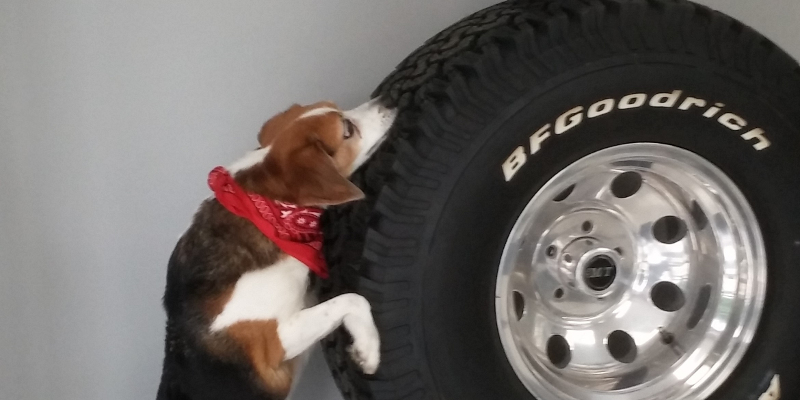 Tire Brands We Carry
Since we're dedicated to quality, we only offer tires from brands we trust. For this reason, we carry tires from brands like Michelin, BF Goodrich, Uniroyal, Goodyear, Fuzion, Hankook, Bridgestone, Continental, Hercules, and many others. This way, you can rely on your new tires for several thousand miles of use.
Whether you own an SUV, truck, sedan, or crossover, we'll make sure you find the best tires for your vehicle, as well as your individual driving style. If you aren't sure what size or type of tires to buy, don't fret. We're always here to provide you with helpful, friendly, and professional advice.
As a family owned and operated business, we truly care about helping you keep your vehicle up and running. When you turn to us for new tires, not only will we provide you with a set of quality tires, but we'll also make sure you get a great deal.
Tips for Taking Care of Your Tires
Getting a great deal on new tires is expected when you come to Highway Tire Auto & Lube, but this doesn't mean you want to replace your tires every few months. To get more life out of your tires and ensure your tires keep you safe on the road, we have some tips for taking better care of them:
One of the most basic things you can do to take care of your tires is monitor your tire pressure. When cold weather moves in, your tire pressure will probably drop, so make sure you're tracking your pressure during these times and adding more air when necessary.
Does your car ever vibrate or shake when it reaches high speeds? This is one of the mains signs your wheels are off balance, and it can lead to uneven tread on your tires. Have us regularly balance your wheels to keep all four tires in alignment.
After you get a flat, or after you notice one of your tires needs to be replaced, it's less expensive to replace your tires one at a time, but this isn't necessarily the best way to go. For better performance, purchase your tires in sets and have them rotated frequently.
As you're out and about, drive safely and calmly to reduce tire wear and tear. For example, don't speed off as quickly as you can when the light turns green, and make sure you gently ease into the brake pedal when coming to a stop.
We're always happy to provide more tips and advice, so don't hesitate to reach out to us.
We carry tires from brands you can trust!
Is it time to get new tires for your vehicle?
Come and See Us Today
The next time you notice that your car's tires are looking a little run down, come in and see us at Highway Tire Auto & Lube. We look forward to helping you find the right tires and exceeding your expectations for service.
---
At Highway Tire Auto & Lube, we sell tires to residents of Mooresville, Denver, Sherrills Ford, Lake Norman, Terrell, and Lincolnton, North Carolina.
Professional . . . knowledgeable . . . honest.
"Scott and Robin are not only very professional, but also very knowledgeable about what they doing! Very honest too. Definitely will recommend to my friends! "
★★★★★ Dilya & Scott S.
Similar Services We Offer: