Whether you are a Mooresville, NC resident, or a cross-country truck driver, we have the right truck tires for your vehicle.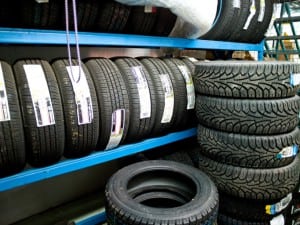 If you drive a truck, whether it is a pickup or a 16-wheeler, you will want to make sure that the tires are in good condition to improve the safety of the vehicle. Worn tires won't be able to turn or stop efficiently, which can lead to accidents. Since trucks are much larger than regular passenger vehicles, the tires are quite a bit bigger as well. You want to make sure that you choose tires that fit your truck correctly to improve the driving experience and ensure they wear out evenly. Another aspect of tire maintenance is regular rotation and balance, which allows them to wear more evenly and decrease the chances of a blowout.
At Highway Tire Auto & Lube, we offer truck tires to customers in Mooresville, North Carolina and many of the surrounding cities. Our conveniently located store is on Highway 150 in Terrell, so it is easy for local residents to access. In addition to a large range of truck tires in stock, we also carry tires for ATVs, cars, vans, and SUVs. Our technicians are available to perform various vehicle services as well, such as engine repair, brake check, oil changes, maintenance, and alignment.
Highway Tire Auto & Lube carries tires from brands you can trust!
Our staff members are experienced with truck tires, so we can help you find the best options for your vehicle. We carry many of the top brands, including Michelin, Uniroyal, and BFGoodrich. With so many different options for services available to you, we are truly a one-stop shop that will help to get you back on the road and keep you and your passengers safe.
---
At Highway Tire Auto & Lube, we sell truck tires to residents of Mooresville, Denver, Sherrills Ford, Lake Norman, Terrell, and Lincolnton, North Carolina.