Visit our tire station if you need new tires.
When you need new tires, you want to go to a tire station you can trust. This way, you get high-quality tires for your car at a great price. If you live in the Sherrills Ford, North Carolina area, you can't go wrong choosing us at Highway Tire Auto & Lube as your tire station. We'll make sure you find a great deal on tires, and we'll offer advice on the tires you should put on your car.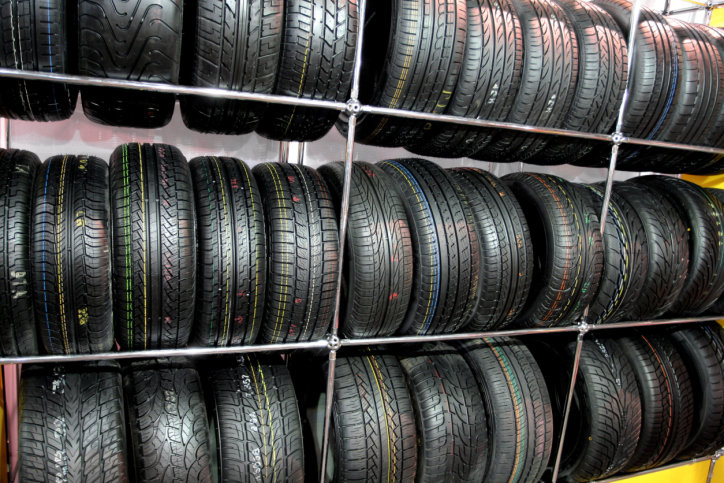 Tires We Sell

Our tire station sells a wide variety of tires to meet the needs of any car and any driver. Visit us for new tires, and we can equip your car with all-terrain tires, all-purpose tires, high-performance tires, basic car tires, racing tires, or nearly any other type of tire you can think of. We also sell different kinds of specialty tires, including tractor tires, ATV tires, RV tires, and more. Whatever type of tire you need for your vehicle, you can rest easy knowing we carry it!

Auto Repairs We Do

Although tires are our main focus, we also do several types of auto repairs to help you keep your car up and running. For example, we can fix your brakes, engine, or transmission. We also do oil changes, brake checks, and wheel alignments. Whether you just need new tires or your car could use an oil change, we're here to help you keep your car in great shape.

Reasons to Choose Our Tire Station

If your car needs new tires, there are many reasons why you should choose our tire station. Here are just a few of our top reasons why you can't go wrong bringing your car to us:

We know tires and can help you find the best possible tires for your car. Just let us know what kind of tires you're interested in, what type of driving you do, and your price range. We'll then help you find the best possible tire option for your car.
We have been serving the Sherrills Ford area since 2001. Since we opened our doors many years ago, we've developed a reputation for great customer service, fair prices, and high-quality tires.
Our technicians are all ASE-certified. When you have us work on your car, you can rest easy knowing that someone who knows what they're doing is providing your vehicle with service.

Most importantly, we care about providing great customer service. We'll do everything we can to make sure you're happy with the work we do on your car and the quality of the customer service you receive when you visit our tire station for new tires or another service.

Contact Us Today

You never need to go anywhere else when your car needs new tires, brake repair, an oil change, or any other repair or maintenance work. For more information about the types of tires we carry or to set up an appointment, reach out to us today.
---
At Highway Tire Auto & Lube, our tire station proudly serves residents of Mooresville, Denver, Sherrills Ford, Terrell, and Lincolnton, North Carolina.