Our seasonal tires will help you prepare for the coming seasons and the weather conditions that come with them.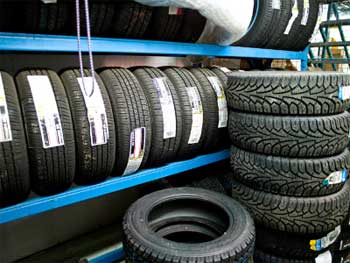 As the seasons change, the driving conditions change, too. If you want to get the best performance from your vehicle throughout the whole year, then you need seasonal tires that will let you do that. Fortunately, you can turn to our team here at Highway Tire Auto & Lube to get expert advice and assistance in selecting and installing the best seasonal tires for your needs.
Here in Sherrills Ford, North Carolina, we see a whole spectrum of weather through the course of the year, including rain, snow, sleet, and more. If your tires weren't selected with these conditions in mind, then you may find yourself losing control of your vehicle on the road. To help you avoid this, our team at Highway Tire Auto & Lube can help you pick out the right seasonal tires to handle the prevailing weather conditions. In addition to keeping you safer, seasonal tires also affect your driving experience in other ways, including making your car handle better and boosting its fuel economy. If you are interested in any of these benefits, then we encourage you to reach out to our team to learn more.
We at Highway Tire Auto & Lube are proud to serve the Sherrills Ford community, and we want to help you stay safe and comfortable on the road. With over 15 years of experience in the auto industry, our experts can help you pick out the perfect seasonal tires for your needs. Give our team a call if you're ready to enjoy more safety, better handling, and superior gas mileage.
---
At Highway Tire Auto & Lube, we sell seasonal tires to residents of Mooresville, Denver, Sherrills Ford, Terrell, Lake Norman, and Lincolnton, North Carolina.
Similar Services We Offer: