We offer our 15+ years of experience to make it easy to select the right tires for your needs in the Sherrills Ford, NC area.
Tires in Sherrills Ford – Remember how the Flintstones had to chisel a piece of rock to make tires for their vehicles? Or how about the pioneers who took days to craft a wagon wheel? Thankfully getting new tires today is quite a bit less physically demanding, but that doesn't mean it can't be somewhat confusing. There are so many different types and brands, and that's just for cars and trucks. When you add in ATV tires, motorcycle tires, and tractor tires, you could find yourself needing many different kinds of tires.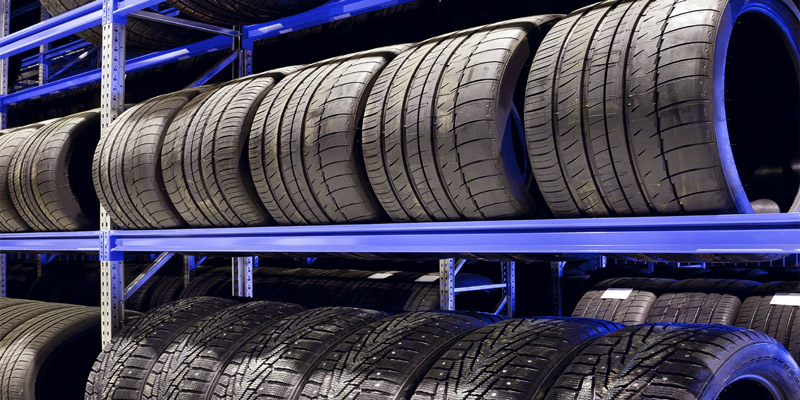 At Highway Tire Auto & Lube, we provide the Sherrills Ford, NC area with a wide variety of tires and offer our 15+ years of experience to make it easy to select the right tires for your needs.
We are the leader in the area for Michelin, BF Goodrich and Uniroyal tires, and we also carry other brands that we truly trust for high quality, dependability and durability. By offering competitive rates on tires that we feel good about, you can be assured that your family is riding safely wherever you go while keeping within a reasonable budget. We could sell you cheaper tires, but then we'd have trouble sleeping at night worrying about your safety. When you want the concern and caring of a family-owned business that puts you first, come by and see us for your next set of tires or for any of our other products and services. Even the family dog, Charlotte, will be happy to see you! We are also an official NC inspection station.
Love this family crew.
"This place is amazing! Their customer service is top notch, and so are their prices! I've had estimates of work from other places of up to three times more than they charge. They are personalized, they care, and most importantly, they know what they're doing. Love this family crew at Highway Tire Auto & Lube."
★★★★★ Patrea A.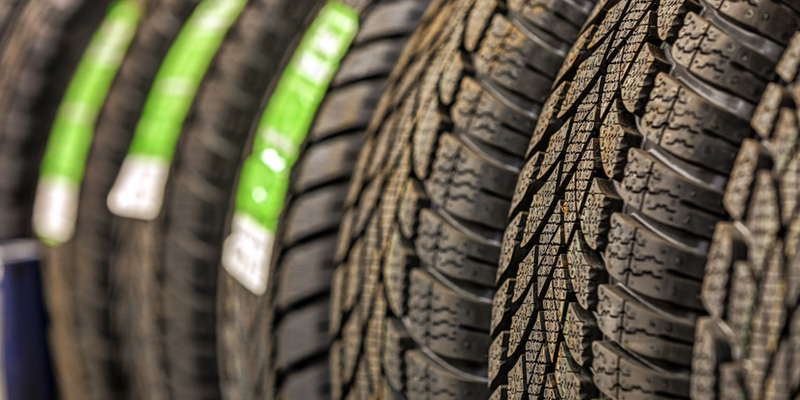 Tires
If you need to replace your vehicle's tires or need a new tire after getting a flat, we provide a wide selection of tires to our customers.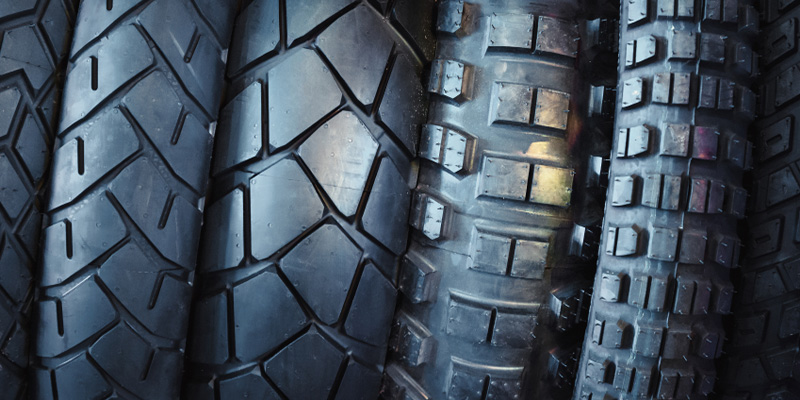 Auto Repairs
We want to help you get back on the road in no time, so when you have us fix your car, we'll make sure that we get the repairs done as quickly as possible.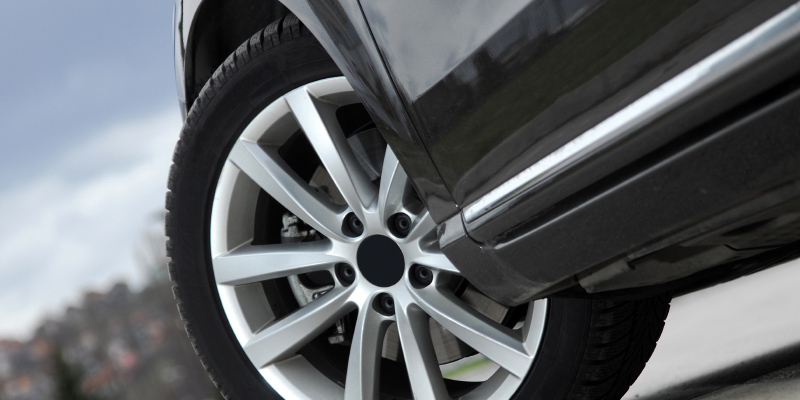 Car Maintenance
We are equipped to handle a number of repairs, but we much prefer to help you avoid them with regular car maintenance instead.
We provide affordable solutions to any problem your vehicle may have.
This is a sample text to be replaced by your approved text later in the web creation process. This is a sample text to be replaced by your approved text later in the web creation process. This is a sample text to be replaced by your approved text later in the web creation process. This is a sample text to be replaced by your approved text later in the web creation process.
FAQs About Tires
We do our best to bring you the highest-quality tires from trusted manufacturers so you can drive safely and comfortably. Because we want you to be well informed and feel confident in your decision to purchase tires from us, we have provided the answers to some of our frequently asked questions below. If you have other questions about tires we offer or related concerns, don't hesitate to contact our team today!
What kinds of tires do you offer?
We have a wide selection of tires for cars, ATVs, trucks, tractors, and trailers. Whether you need high-performance tires for your sports car or
seasonal tires
to withstand the elements and harsh road conditions, we are confident that you'll be pleased with our options.
What brands do you carry?
We work with quality brands to bring you the best possible tires. These include Michelin, BFGoodrich, Uniroyal, Bridgestone, Continental, Dunlop, Firestone, Fuzion, Goodyear, Hankook, and Kelly tires.
How often should I change my tires?
If you have low tire tread, you know that you need to change your tires soon. However, most tires need to be changed every six years even if there is plenty of tread left.
How can I check my tire tread?
The classic method of checking your tire tread involves taking a U.S. penny and inserting it into the tread so that Lincoln's head is upside down and facing out. If you can still see all of his face, that means your tread is low and you need to replace your tires.
Why Choose Highway Tire Auto & Lube?
Taking proper care of the parts underneath your vehicle's hood as well as its tires can keep it running for many years to come. At Highway Tire Auto & Lube, we're here to help you take care of all of your auto maintenance and repair needs in the Sherrills Ford, North Carolina area in an affordable and efficient manner.
See what some of our satisfied clients are saying about our tires and auto repair services.
Charlie Veneziano
★★★★★
Family run Business, really good people, good work fair prices.
Rafael Torres
★★★★★
I highly recommend Highway Tire Auto & Lube to all my friends and family. They have a superior staff with years of experience. I trust them with my three cars for all my service/repair work. The best mechanics with the ability to repair any mechanical issue. As a customer you're always treated with the upmost respect and genuine concern for your property. Highway Tire Auto & Lube should be your first choice for any care service or repair.
Chris
★★★★★
Super helpful and great prices! I ONLY trust them!!
Mark Petri
★★★★★
I have had my two vehicles here numerous times ranging from minor to major service needs and repairs.They are courteous, professional and dependable.I will only use them for my automotive needs.I highly recommend Highway Tire and Auto.
Dorithian
★★★★★
Very friendly staff, the shuttle service was an unexpected perk as I only had the one vehicle and would have had to pay for an uber otherwise.
Daniel Souza
★★★★★
Fast, friendly and honest folks..
Jesse Fleming
★★★★★
great place. great people. and great service.
Kevin Johnson
★★★★★
New resident to Sherrills Ford. This was my 2nd experience with Highway Tire & Auto. Very nice people, treated us honestly and with respect. Pricing was fair and quality work.Return....definitely.5 starsKeep up the great work!
Jennifer Brown
★★★★★
Went in for an oil change and tire rotation. Found out my cabin air filter had previously been inserted upside down. Replaced with no problem. Great family owned business! Great prices!
Jessica Rauzi
★★★★★
We love the owners. Very friendly and knowledgeable.
Tom F
★★★★☆
Very friendly. Honest with their estimates. Did all the work as stated with fair prices. Hard to find a good mechanic shop. Will definitely be back.
David Traugott
★★★★★
Interestingly, I was getting one of my cars worked on when Adam's incident happened (recent 1-star complaint). Scott and his team were firm and handled a horribly difficult situation very well! Thankfully, the sheriff arrived quickly, assessed the situation, and immediately escorted Adam out of the building. The way Scott acted earned my trust and respect to an even greater degree!I've been going here for several years and love them! This place is family owned and operated, and I trust Scott, Robin, Morgan and the rest of the crew emphatically! They are knowledgeable, honest, fair, and professional!
Elijah J
★★★★★
Friendly, knowledgeable, and courteous! They helped me with exactly what I needed! God bless!
This is a sample text to be replaced
We can help you determine if you need new tires.
Similar Services We Offer: