Our all-terrain tires are an ideal choice for those who spend a lot of time off-road.
Different walking or driving surfaces require different tools. You wouldn't wear the same shoes to play baseball as you would to walk around your office, and the same principle applies to your car's tires. If you spend a lot of time driving on unpaved roads, then it's a good idea to invest in some all-terrain tires to give you better performance and safety. Our team at Highway Tire Auto & Lube can help you pick out the right all-terrain tires for your particular needs to help you get the best possible off-road driving experience.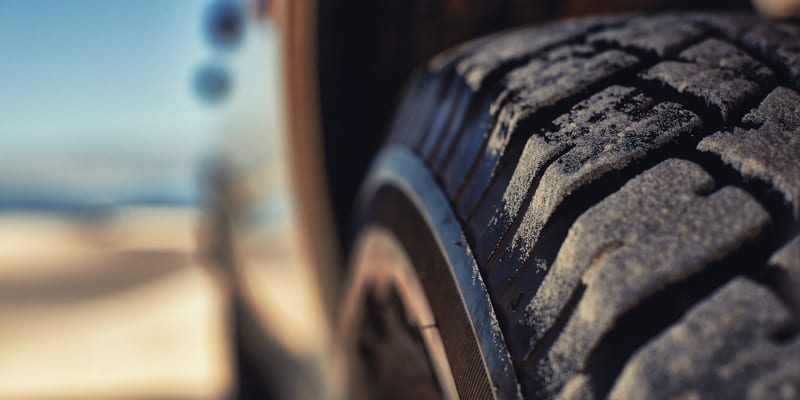 Standard tires have a leaf-like tread pattern that's designed to shed water away from the road's surface to provide a better grip on the asphalt. All-terrain tires, on the other hand, use different tread patterns that are designed to provide as much grip as possible on the driving surface, no matter what it's made of. Whether you drive off-road as part of a recreational pastime like camping or as part of a job such as construction, all-terrain tires are a wise investment that will keep your vehicle performing better and keep you safer in those driving conditions. Our team here at Highway Tire Auto & Lube has been helping drivers find their ideal tires for over 15 years, and we are happy to help you find all-terrain tires that give you the performance you need while still sticking to your budget.
We at Highway Tire Auto & Lube are proud to serve the Sherrills Ford, North Carolina community, and we want to help you stay safe on or off the road. If you are interested in our all-terrain tires, just give us a call today to find out more.
---
At Highway Tire Auto & Lube, we sell All-Terrain Tires to residents of Mooresville, Denver, Sherrills Ford, Terrell, Lake Norman, and Lincolnton, North Carolina.