Our auto detailing services will make your car look and feel like new.
If you're like most Americans, then you spend a lot of time in your car. Even if you are lucky enough to have a short commute, you still have errands to run and appointments to get to as part of your routine, and those miles and hours add up to a significant chunk of your life. Most people understand the value of keeping their home environment clean, as that's where you spend most of your time, so why not extend the same logic to your car? If you want to get rid of the crumbs, fast food smells, stains, or other blemishes your car has acquired over the miles you've spent together, you can simply call our team at Highway Tire Auto & Lube to get our expert auto detailing services.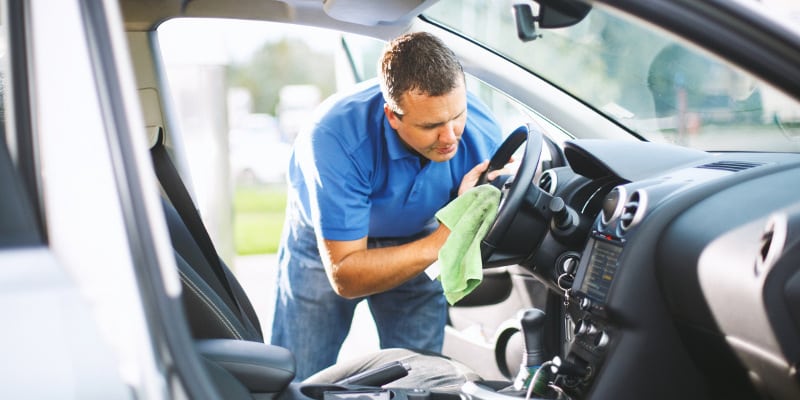 Our auto detailing process here at Highway Tire Auto & Lube starts with a thorough wash and wax for the exterior of your car to make it sparkle and shine like new. Once you experience the exceptional results that our technicians achieve, you'll never want to go back to an automated car wash. Next, we'll see to the interior of your vehicle, shampooing your carpets, wiping down every part, and rinsing everything clean. Depending on which auto detailing package you choose, our team will even clean out your engine bay to give you a truly deep clean. Not only will your car feel brand new, but it will also be free from all the allergens and germs it has collected, helping you and your passengers stay healthy.
We at Highway Tire Auto & Lube are proud to serve the Sherrills Ford, North Carolina community, and we want to help you keep your car in the best possible condition. If you are interested in our auto detailing services, just give us a call.
---
At Highway Tire Auto & Lube, we offer high-quality auto detailing services to residents of Mooresville, Denver, Sherrills Ford, Lake Norman, Terrell, and Lincolnton, North Carolina.
Similar Services We Offer: