Sherrills Ford residents have trusted us for quality automobile tires for more than 15 years.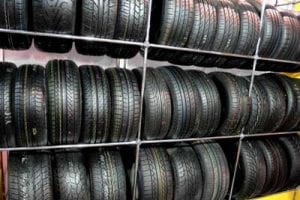 Of all the things that are important to maintain on your vehicle, the tires rank right up at the top of the list. Driving around on unsafe automobile tires is pretty risky business and can result in more expense than the cost of four new tires. At Highway Tire Auto & Lube, we know that it is sometimes hard to find the time and the money to invest in new automobile tires, but we do our part to make both of those easier for you.
First of all, we offer roughly a dozen different brands of automotive tires, and plenty of models of each, which enables us to match up with most every budget. As far as your time, we really respect that a lot and offer pick-up and drop-off of your vehicle for local customers. Just let us know what automobile tires you want, and we'll get it taken care of for you with very little interruption to your busy schedule.
We have been serving the Sherrills Ford, North Carolina area since 2001 with unparalleled customer service and quality auto repairs and parts, including automobile tires. At our family-owned and operated facility, you get immediate response to any concerns because both of our owners are on site at all times. Our dog, Charlotte, is around to make sure we do right! Visit us or give us a call for a quote on automobile tires or any of our other products or services. We're here to make your auto repair experience exceptional so you'll be 100% satisfied.
---
At Highway Tire Auto & Lube, we sell automobile tires to residents of Sherrills Ford, Mooresville, Denver, Terrell, and Lincolnton, North Carolina.