Turn to us for new track and competition tires.
There's nothing quite like the thrill of racing your car down the track in a high-speed competition. But if you're a regular racer, you know that your standard, all-season tire won't cut it when it comes to getting the best possible performance for your car.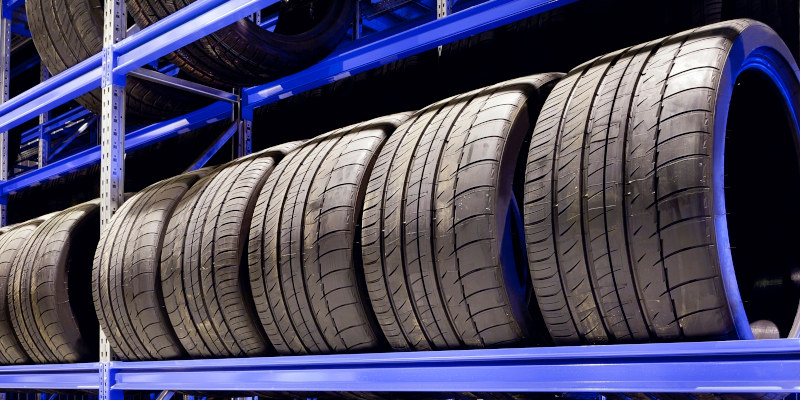 What you need is high-quality track and competition tires to get the most out of your car during this next race and every race coming up. And if you're looking for an unparalleled source for track and competition tires in the Sherrills Ford, North Carolina area, come and visit us at Highway Tire Auto & Lube.

The Basics of Track and Competition Tires

Your track and competition tires should enable your vehicle to go as fast as possible without quickly wearing down. Most race tires manufactured today are made from a combination of polymer and a dual layer of particulate carbon. Although the rubber blend in these tires will wear down fast, they provide exceptional performance whenever you drive your car down the track.

Because they're manufactured for speed and maximum grip instead of durability, most track and competition tires will only last a few hundred miles of racing distance. Depending on your racing style and the types of races you do, your tires may last anywhere from 30 minutes to three hours.

When to Replace Your Racing Tires

When to replace your racing tires is dependent on your racing style and how often you race. If you race your vehicle on a weekly basis, you may need to replace your tires every few months. But if you race only on occasion, you might find that your tires last for up to half a year or more. The type of track you race on, the style of racing you do, and the car you drive are all factors that affect when you should replace your racing tires.

How to Get a Great Deal on Track and Competition Tires

If you're an avid racer, chances are that you replace your track and competition tires on a regular basis. And because of this, you want to get the best deal possible on your tries without sacrificing for quality.

Our tire shop is here to help you find great track and competition tires for a cost-effective price. Bring your car into our shop, and we'll not only find you the right size tires, but we'll also introduce you to quality brands that will help you take your racing game to the next level.

Contact Us Today

Our tire shop is here to help you get a great deal on racing and competition tires whenever you need them. Since we opened our doors in 2001, racers from throughout the Sherrills Ford area have chosen us for new racing tires and continue to trust our advice when it comes to equipping their car with new tires. Contact us today to learn more about our tire shop and to set up an appointment for us to install your track and competition tires.
---
At Highway Tire Auto & Lube, we sell track & competition tires to residents of Mooresville, Denver, Sherrills Ford, Terrell, and Lincolnton, North Carolina.