We make selecting vehicle tires in the Sherrills Ford area easy and convenient.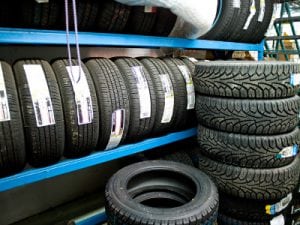 At Highway Tire Auto & Lube, we understand that it can be confusing when you are shopping for vehicle tires. There are so many different brands and styles, not to mention options for upgrading your vehicle's rims, that it can feel a bit overwhelming. The last thing you need is a pushy salesman to make matters worse. You won't experience that at our family-owned and operated business. We take the time to ask you questions so we better understand your goals, and then we make recommendations that will match what you tell us you need.
In order to choose the best vehicle tires for your situation, we need to know how long you plan to keep the vehicle, in which season of the year you plan to use them, and what your budget is. Each of these impacts which vehicle tires you will be happiest with. For example, if you only plan to keep your vehicle for another 10,000 miles, getting vehicle tires with a 70,000 mile rating is overkill. While trading in your vehicle with limited tread remaining may knock off a bit from the value, having brand new ones or nearly new won't get you anything extra in most cases.
Let us help you get the vehicle tires that best serve your needs, whatever they may be. We value your time, so we make the process as streamlined as possible. We're just a close drive from Sherrills Ford, North Carolina, so come on by and let's get your vehicle safe with some new vehicle tires.
---
At Highway Tire Auto & Lube, we sell vehicle tires to residents of Sherrills Ford, Mooresville, Denver, Terrell, Lake Norman, and Lincolnton, North Carolina.