We have a wide selection of ATV tires available to Mooresville residents, so you can find the ones you need without waiting for a special order.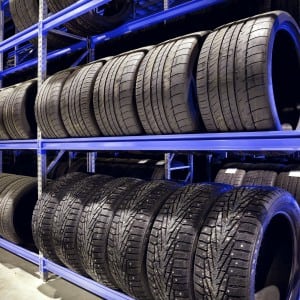 Riding an all-terrain vehicle, or ATV, is a fun outdoor activity for people of all ages. While the ride is similar to the feel of a motorcycle, an ATV is a safer way to experience the outdoors since it has four wheels and isn't as likely to tip. With its open structure, you can enjoy having the wind blow through your hair without taking on the risk of riding a motorcycle. It also has larger tires, so it can handle all types of rugged terrain. For some people, ATVs play a role in agriculture and farming, although they are typically used for entertainment.
Since this type of vehicle has four wheels, owners have to replace ATV tires more frequently than some other types of vehicles. They are also likely to require replacement if you drive the vehicle in rougher terrain and hit rocks or large bumps that cause the tires to pop. At Highway Tire Auto & Lube, we offer ATV tires for those in and around Mooresville, North Carolina. Some ATV tires are unique sizes, so they might be hard to find, but we keep a large range of options in stock for easy replacement, getting you back out on the roads sooner.
If you are in need of ATV tires, stop by our store or give us a call to find out what we have available for your vehicle. Since ATVs are tough and rugged, they are very appealing to those who love spending time outdoors and exploring the environment.
---
At Highway Tire Auto & Lube, we sell ATV tires to residents of Mooresville, Denver, Sherrills Ford, Terrell, and Lincolnton, North Carolina.