Be ready for the seasons ahead in Mooresville with our quality seasonal tires and exceptional customer service.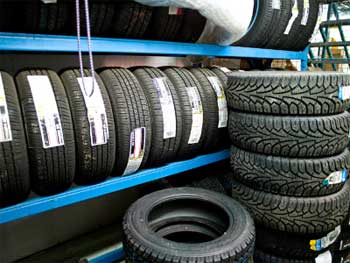 Each of the four seasons we enjoy in Mooresville, North Carolina has its own road conditions to be concerned about. In order to handle the many errands, trips to work and school, and family times you enjoy, it is important to have seasonal tires that will get you there safely. Here at Highway Tire Auto & Lube, we have enjoyed more than 15 years of serving our community with quality tires and services dedicated to your safety and enjoyment behind the wheel.
Having the right seasonal tires is about more than safety. Tire selection is important for other benefits, as well, such as fuel economy and ease of handling. Tires can sound different from one another as they roll along the highway, too. Our staff's goal is to make sure your seasonal tires meet your needs completely, including meeting your budget requirements. We can also take care of balancing and alignments needed, so you get the longest life and best performance from your new seasonal tires.
Highway Tire Auto & Lube carries tires from brands you can trust!
As a family-owned and operated tire establishment, you get the personal attention you deserve. You won't have to wait for an answer from a corporate office that is out of state or even in another country when you have a question about a tire warranty issue or other situation. We take care of you right away. Our dog, Charlotte, keeps us in line here to make sure you get top-quality customer service. When you want excellence in products and service, stop by and see us. We're confident you won't be disappointed.
---
At Highway Tire Auto & Lube, we sell seasonal tires to residents of Mooresville, Denver, Sherrills Ford, Terrell, Lake Norman, and Lincolnton, North Carolina.