There's almost no limit to the auto repairs that we're able to do for residents of Mooresville, NC.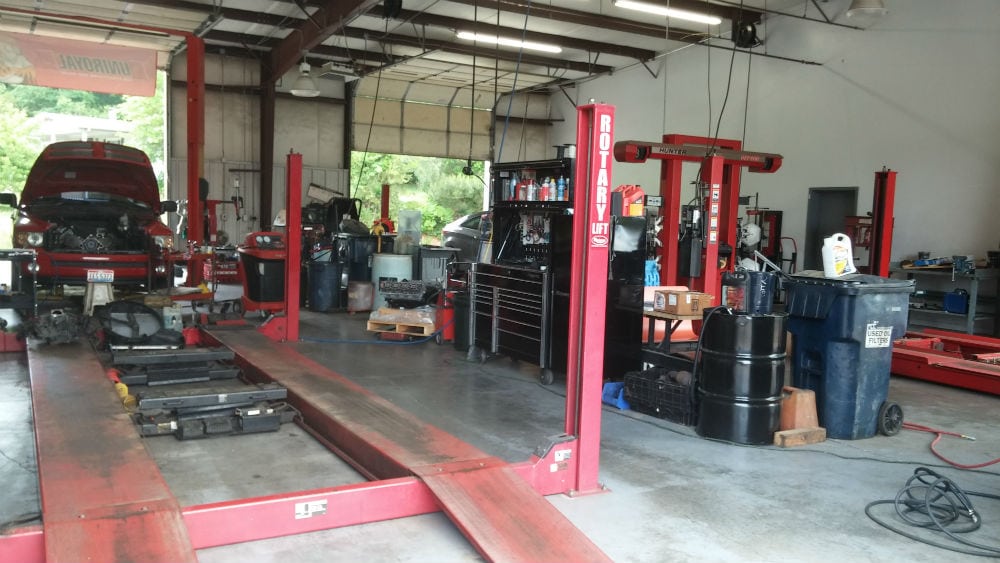 At Highway Tire Auto & Lube, we're known for our quality auto repairs throughout the Mooresville, North Carolina area. If your car just isn't running like it should be, or isn't running at all, we're here to help. Thanks to our experience and commitment to excellent customer service, we can accurately diagnose the problem and provide you with effective solutions.
There's almost no limit to the auto repairs that we're able to do. Whether you need someone to put a new serpentine belt in your car or you just can't figure out why your engine light keeps turning on, you can rest assured that our ASE-certified technicians will be able to take care of the problem.
We realize that dealing with a car that's in the shop for a long time can be inconvenient. At Highway Tire Auto & Lube, we want to help you get back on the road in no time. For this reason, when you have us fix your car, we'll make sure that we get the repairs done as quickly as possible.
The best part is that when you bring your car into our service center, we won't charge you a fortune. As a family owned and operated business, we strive to keep the rates we charge for auto repairs competitive and affordable.
With our help, getting your car fixed is an affordable, hassle-free process. Contact us today if you have any questions about the auto repairs that we do or if you would like to schedule a time for us to look at your vehicle.
We take pride in the fact that our auto repair shop is family owned and operated
4 FAQs Regarding Your Auto Repairs
When it comes to visiting a mechanic, many people are worried about the cost and time of repairs. However, it is also a problem when you are suddenly unable to get to where you need to be when you need to be there! Here at Highway Tire Auto & Lube, we want to offer you our variety of services, including auto repairs. We work with many different people at our mechanic's shop, and come across some questions that are asked frequently. We wanted to take the time to address some of those frequently asked questions here:
Where are you located?
We are located in Terrell, North Carolina. We chose this location because it helps us to offer our services to a wider group of people. Not only can we be helpful in Terrell, but we are also just a short drive from the Mooresville and Charlotte areas.
How long will I have to wait for my vehicle?
The amount of time you will need to wait varies depending on the auto repairs that need to be completed. We do our best to always remedy the situation as soon as possible, and never make you go through corporate or other business channels since that will only add to your timeline.
What sort of services do you offer?
We can help you with a variety of different services! Not only can we help with auto repairs, but we also can assist you with things like tires, oil changes, brakes, maintenance, transmission services, detailing services, and much more.
What experience do you have?
Our family-owned and -operated business has been in business since 2001. Our level of experience running businesses and also working on cars allows us to deliver quality in services and customer care.