Our technicians have a lot of experience with transmission service in the Mooresville, NC area and can get your vehicle up and running smoothly.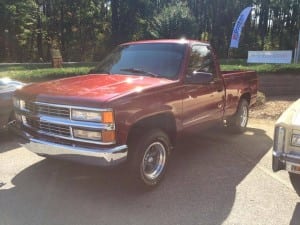 You probably don't spend too much time thinking about the transmission in your car, but it plays an important role every time you get behind the wheel. If you notice that the transmission is slow to shift or struggling to change gears, it may be time for a transmission service. Other signs of transmission trouble include sudden gear changes for no reason, whining sounds from beneath the hood, or red fluid leaking from the vehicle. At Highway Tire Auto & Lube, our technicians have a lot of experience with transmission service and can get your vehicle up and running smoothly.
Transmission service can range in cost, but we offer reasonable pricing and honest work. We are truly family-owned and operated, and we treat every customer as a member of our family. When you visit our shop, you can even say hello to our dog, Charlotte. Our owner values giving back to the community, so he donates time and work to help local schools. We also take pride in offering fast solutions to your vehicle problems. We are available during regular business hours, Monday through Friday, and from 8:00 a.m. until 12:00 p.m. on Saturday to accommodate your schedule.
4 Ways to Show Your Transmission Some Love
Most of us depend on our cars regularly for getting us to and from work, school, errands and play. Whether you have an automatic or manual transmission, your transmission plays a large role in getting you to and from where you need to go. Keeping this part of your vehicle running smoothly is going to help make you have a smooth ride. At Highway Tire Auto & Lube, we have a few ways that you can care for your transmission and show it a little love:
Perform Regular Maintenance at Home. If you know a little bit about your vehicle, you can practice some regular maintenance on your transmission by doing things such as changing the filters, checking the fluid and making sure that you are using the right type of fluid.
Have Professionals Perform Periodic Inspections. Professional mechanics can tell when parts are starting to wear down – even transmissions. Don't wait until your transmission is starting to slip before getting it checked out. Instead, have trusted pros check out your transmission on a regular basis.
Avoid Unnecessary Strain. There are many things that can cause your car unnecessary strain. Something as simple as driving on a spare tire for longer than necessary can be mechanically tiresome. Towing trailers or other vehicles can also be strenuous.
Practice Complete Stops. Before changing gears from reverse to drive, come to a complete stop! It won't take you any longer and will be much easier on your vehicle.
At Highway Tire Auto & Lube, we would love to help you keep your transmission going. Contact us today if you have questions or concerns.
We take pride in the fact that our auto repair shop is family owned and operated
In addition to transmission service, we also offer many other service options for your car. If you need a repair, bring it in for a free quote and learn more about what we can do for your vehicle. Our service area includes Mooresville, North Carolina and surrounding cities.
---
At Highway Tire Auto & Lube, we offer high-quality transmission services to residents of Mooresville, Denver, Sherrills Ford, Lake Norman, Terrell, and Lincolnton, North Carolina.