With our car maintenance services in Mooresville, NC we can help you avoid the need for extensive repairs.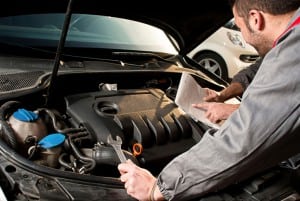 How well your car runs is almost directly related to how well you maintain it. If you want to work with a mechanic who cares as much about maintaining your vehicle as you do, let us at Highway Tire Auto & Lube take care of all of your car maintenance needs.
One of the most important car maintenance tasks you can take care of on a regular basis is to get your oil changed. When we provide you with this service, we will remove the old, dirty oil from your car and replace it with fresh oil. Keep in mind that although we generally recommend getting your oil changed every time you drive between 3,000 and 5,000 miles, how often you need this service depends on several different factors, like the age of your car.
We offer a number of different car maintenance services in
the Mooresville, North Carolina area.
Making certain car maintenance tasks, such as regular oil changes, a priority is beneficial for many different reasons. For example, by putting in the effort needed to properly maintain your car, you can extend the life of your vehicle, improve its fuel economy, and avoid the need for costly and extensive repairs.
At Highway Tire Auto & Lube, we're here to make maintaining your car in the Mooresville, North Carolina area easy. Whatever maintenance needs you have for your car, you can rest assured that our team will be able to take care of them. To schedule an appointment or to find out more about our services, get in touch with us today.

---
At Highway Tire Auto & Lube, we offer high-quality car maintenance services to residents of Mooresville, Denver, Sherrills Ford, Terrell, Lake Norman, and Lincolnton, North Carolina.