Make your car feel like new again with a comprehensive auto detail.
There's nothing like that new-car smell! But after commuting, running kids around, pulling through the drive-thru of your favorite fast food restaurant, and going on a few scenic road trips, that new-car smell is long gone. What's worse is that not only does your car smell less than fresh, but there are crumbs in every crevice, stains on the upholstery, and spills on the floor that you can't seem to get rid of on your own.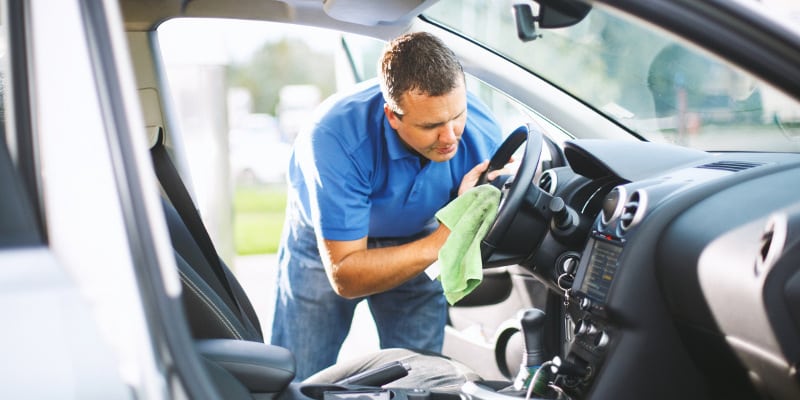 Here at Highway Tire Auto & Lube, we want your car to feel and drive like new! This is why we offer auto detailing services to our Mooresville, North Carolina customers who want to take pride in what they drive. During your auto detailing appointment, we'll clean your car from top to bottom, inside and out, to get rid of dust, dirt, crumbs, and gunk that keep you from fully enjoying your ride.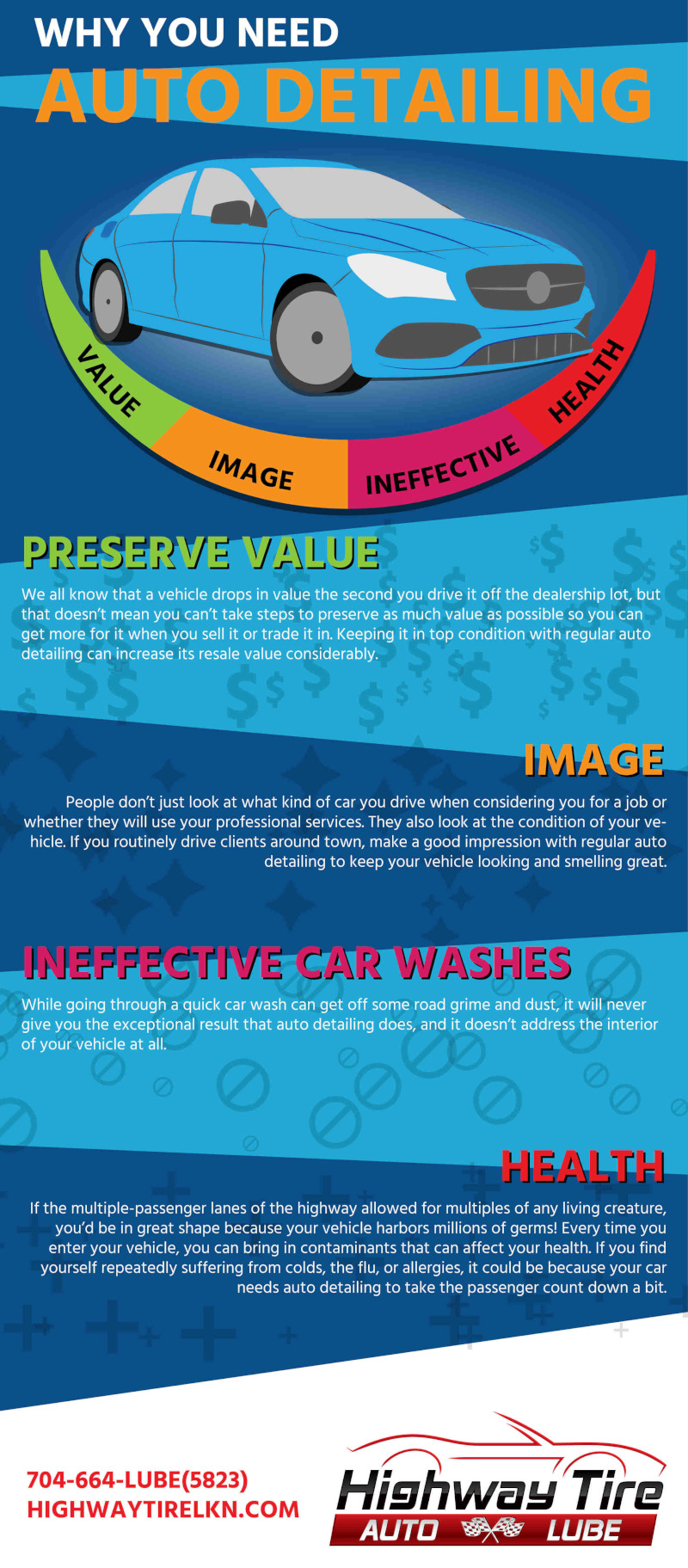 We'll start by carefully washing and waxing your car's exterior, so it sparkles and shines. Then, we'll move onto the interior, fully shampooing your carpets, wiping down all parts, and rinsing everything clean. We can also clean out your engine bay, depending on which auto detailing package you purchase.
Tired of driving a dirty car? Call us at Highway Tire Auto & Lube today to make your car feel like new again! We'd also be happy to tell you more about our auto repair options, so feel free to bring any questions you have to us.
---
At Highway Tire Auto & Lube, we offer high-quality auto detailing services to residents of Mooresville, Denver, Sherrills Ford, Lake Norman, Terrell, and Lincolnton, North Carolina.
Definitely a place I trust.
"I used Highway Tire Auto & Luve a couple of times over a short period of time, but it's definitely a place I trust. They went out of their way for me on one occasion, and I really appreciate it. Avoid franchise stores. Keep our money local."
★★★★★ Christopher W.
The Many Benefits of Auto Detailing
At Highway Tire Auto & Lube, we do more than provide excellent automotive services for what's under the hood. We also offer the ultimate in auto detailing services for our Mooresville, North Carolina customers who want to treat their vehicle like the important investment it is. If you take pride in how your vehicle looks, you might also be interested in these other benefits involved that you can experience with our exceptional auto detailing services.
Protect Resale Value- When you sell your vehicle, particularly in a private sale rather than trading it in, what you'll get for it involves more than its age and mileage. Maintenance records and appearance also factor in and can mean the difference between making a sale and having very few interested potential buyers.
Image- Auto detailing is important if you regularly transport clients, want to impress your dates, or you are trying to make a good impression at a job interview. How your vehicle looks can say a lot about you. It may be a completely wrong judgement to assume your messy car means you don't have it altogether, but you might not get the chance to dispel that unfortunate expectation.
Protection- The interior materials and the exterior surfaces will last longer with regular auto detailing services, extending the enjoyment and life of your vehicle. Dirty seats can also damage your clothing, so you'd be protecting your wardrobe, as well.
Health- Removing the dust, dirt, crumbs, and more during auto detailing improves the air quality and helps you avoid respiratory issues. It is always a great idea to have your vehicle detailed after you've had a cold or the flu, especially if you've been sneezing!
Similar Services we Offer: