Our auto detailing gives you four very important benefits.
A vehicle means different things to different people. To some, it is just a vital mode of transportation, and as long as it gets them to work, school, and for errands, it is sufficient. To others, a vehicle is something to be adored, enhanced, and provide a sense of pride. It doesn't matter which of these groups you fall into or even if you are somewhat in between, you want to protect your investment so that you get as many years of performance from it as possible. While you might think of auto detailing as something only the most impassioned of vehicle owners needs, the reality is protecting the exterior and interior of your car with regular detailed cleaning protects its value and has other benefits, as well.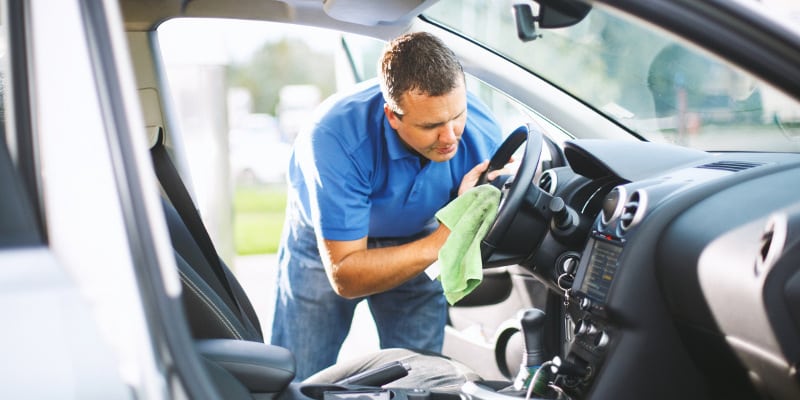 At Highway Tire Auto & Lube, we provide auto detailing for all makes, models, and ages of vehicles for our customers in the Lincolnton, North Carolina area. Whether you have a classic, older vehicle or a newer one, our auto detailing will make it feel like new again and provide you with a host of benefits. The four key benefits of our auto detailing service are:
Preserve Value- Get more for your vehicle when you sell it by taking good care of both the interior and exterior with regular auto dealing.
Image– The condition of your vehicle can reflect your image, which can be important in your career and relationships.
Health- It might surprise you how many germs, bacteria, and even viruses can be living inside your vehicle. Clearly, any of these can affect your health, so turn to us for auto detailing to keep you, your family, and other passengers safe.
Quality Results– You'll never get a thorough cleaning by using a car wash facility. Not only can they damage the exterior of your vehicle, but they don't do anything for the interior.
If these are benefits you would like for your vehicle, or you have any questions about our auto detailing service, don't hesitate to reach out to us!
---
At Highway Tire Auto & Lube, we offer high-quality auto detailing services to residents of Mooresville, Denver, Sherrills Ford, Lake Norman, Terrell, and Lincolnton, North Carolina.
Similar Services We Offer: