Give your car some special treatment with professional detailing.
Nothing beats that new car smell! But between running your kids around, doing errands, and commuting, your car probably looks and smells far from what it did when you drove it off the lot. The good news is that with professional auto detailing, you can get that new car smell back and love driving your car again.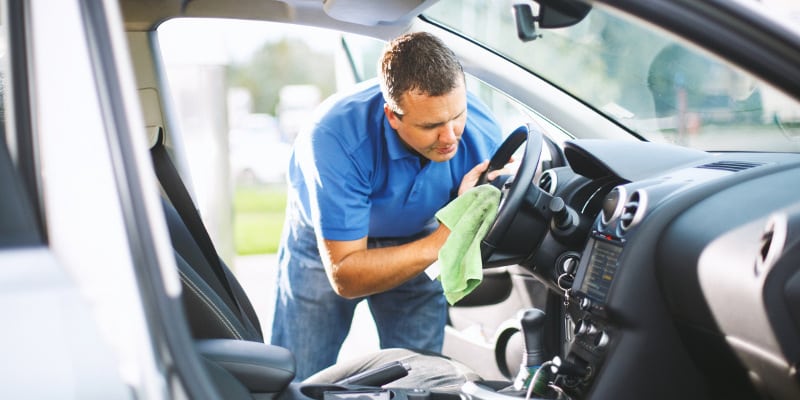 Here at Highway Tire Auto & Lube, we do auto detailing in the Lake Norman, North Carolina area. Your auto detailing appointment will include the following:
We'll do a thorough vacuuming of your whole car – from the dash to the trunk – to eliminate crumbs, dirt, sand, and other small particles.
To thoroughly clean all your carpets and mats, we'll professionally steam clean them. We'll make sure your carpets are completely dry before putting them back in to prevent mildew.
We'll use a specialized glass cleaner to remove streaks and smudges from your windows and windshield.
We'll re-vacuum and wipe down your car to get anything we missed and use a deodorant to leave you with a fresh, clean smell.
We can also detail the exterior of your car. We'll wash and dry your vehicle, using a specialized clay to remove impurities, and then polish it and seal it to give the surface a glossy shine.
Give your car the detail it deserves! Schedule your auto detailing appointment with us at Highway Tire Auto & Lube today and get ready to enjoy a perfectly clean car inside and out.
---
At Highway Tire Auto & Lube, we offer high-quality auto detailing services to residents of Mooresville, Denver, Sherrills Ford, Lake Norman, Terrell, and Lincolnton, North Carolina.
Similar Services We Offer: