You can enjoy year-round travels in the Mooresville area with our vast selection of all-season tires.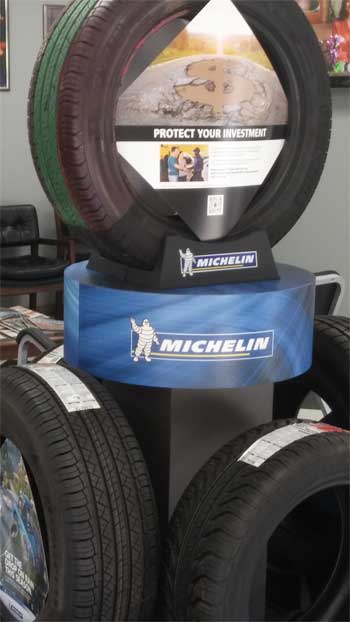 It used to be that you had no choice but to have a set of summer tires and a set of winter tires for your vehicle to safely navigate our Mooresville, North Carolina roads throughout the year. However, great tire manufacturers such as Michelin, Dunlop, Goodyear, Bridgestone, and Continental, just to name a few, have developed all-season tires to save you that hassle. Here at Highway Tire Auto & Lube, we are happy to offer these brands and several others, so you can get the tires that will serve you well in rain, sleet, ice, snow, and anything else the four seasons throws at you.
We have had 15+ years of experience to become well-versed on tires and how well each type works on our highways and conditions in the Mooresville area. You can be sure that our staff will recommend the best all-season tires for your vehicle based on your driving habits and budget. We take the time to listen to what you want to accomplish and then promptly get them installed for you. We are a leader in this region for all-season tires for all makes and models of vehicles and keep a wide variety of tires in stock, so you can be back on the road as quickly as possible.
Highway Tire Auto & Lube carries tires from brands you can trust!
We offer tires for a variety of vehicles, including ATVs, motorcycles, cars, and trucks, so don't hesitate to call us for a quote for all-season tires for whatever ride you most enjoy. We can also inspect your tires to let you know how much life is remaining on them, so you can plan ahead. We also offer tire rotation, balancing, and wheel alignments, so you can enjoy the performance and longevity for your tires that you desire. We look forward to serving your tire and automotive maintenance and repair needs.

---
At Highway Tire Auto & Lube, we sell all-season tires to residents of Mooresville, Denver, Sherrills Ford, Terrell, and Lincolnton, North Carolina.