We can set you up with all-terrain tires that will work in any driving condition.
Do you spend a lot of your driving time off the beaten pavement? Are you no stranger to terrain like gravel, trails, rocks, and other pathways that aren't the paved roads? Here at Highway Tire Auto & Lube, we understand that everyone's driving needs are different and we want to make sure that everyone is safe no matter the terrain with all-terrain tires.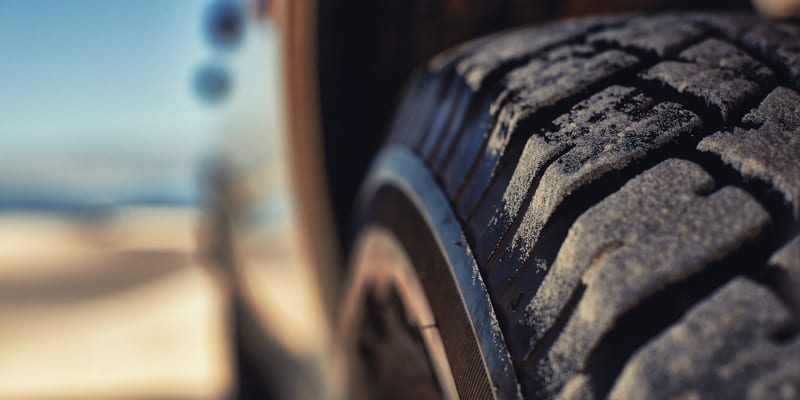 All-terrain tires are built differently than other tires. Rather than a pattern that is made to divert water away from a driving surface, all-terrain tires are built with the intention to grip any type of surface in any condition. This makes all-terrain tires ideal for vehicles that spend a good portion of their driving time off road. When you need to switch around from paved roads to gravel to sand to dirt and back again, all-terrain tires give you the grip and stability that you need to navigate safely in any environment.
At Highway Tire Auto & Lube, we have all-terrain tires for all types of vehicles in a variety of sizes and models so that there is something for every type of vehicle as well as every type of driver. With brands like MICHELIN®, BFGoodrich®, Uniroyal®, and many others, you can be sure to find the type of tire that you are looking for in the Denver, North Carolina area when you come to Highway Tire Auto & Lube.
Since 2001, we have been helping drivers in the area find all-terrain tires that work for their vehicle and we would love to have the opportunity to help you as well. To learn more about all-terrain tires or our other options, give us a call today.
---
At Highway Tire Auto & Lube, we sell All-Terrain Tires to residents of Mooresville, Denver, Sherrills Ford, Terrell, and Lincolnton, North Carolina.