No one enjoys getting a flat tire or a blowout, and these can sometimes be prevented. While there's nothing you can do about driving over an unseen sharp nail, checking your tires regularly is proactive, and we are all for it.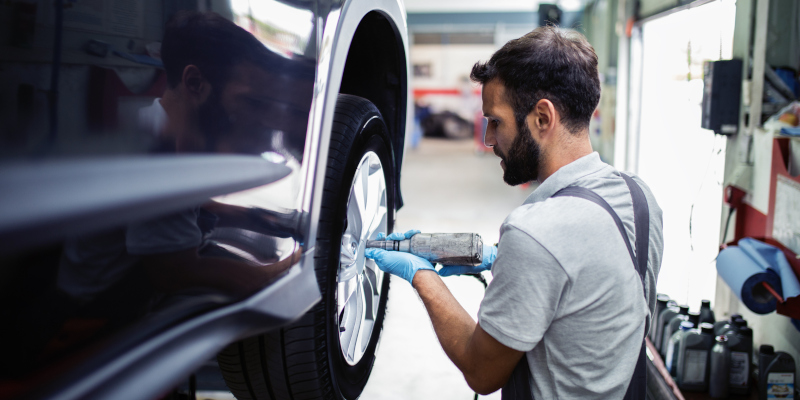 Checking tire pressure and examining the tires regularly for signs of damage, wear or tear makes good sense. Sometimes a repair is all that's necessary, but tire replacement may be needed. Here are some red flags to look for that may warrant tire repair or the need to buy new ones:
Low tire pressure: Modern cars and trucks have alert systems to let drivers know when the tire pressure is too low. Even if you have this feature, it's a good idea to know how a tire pressure gauge works – and to use it for checking the tires manually.
Failing the penny test: Over times, tire treads wear out and get low, and the penny test can tell you what state your treads are in. Put one in between the treads, with Lincoln's head facing down. Can you still see the top of his head? If so, stop in and see us.
Getting bad vibrations: Improperly inflated and unbalanced tires can cause vehicles to vibrate and make strange sounds.
Since our start, we have provided quality tire sales and wheels to those in Sherrills Ford, Mooresville, Terrell, Denver, Lincolnton, and surrounding areas. Visit us today or call us for a free quote or to learn more about our tire replacement services — we're here to serve you!