No matter what type of problem our Lincolnton customers are having, we can assist with engine repair.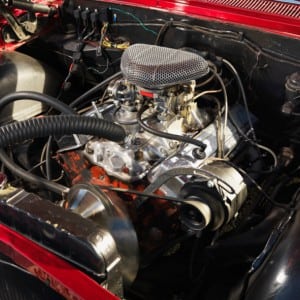 You probably know that the engine is one of the most important components in your car. There are few things as concerning for a driver as when something goes wrong with the engine. Some engine problems occur very suddenly, but it is more common for the engine to give warning signs that something is awry. If you hear a knocking or clunking sound when your car is running, this is an indicator that the engine bearings are wearing out. All moving parts within the engine rest on the bearings, so if they aren't holding up well, it could result in further damage to other components.
Another major indicator that you need engine repair is excessive smoke coming from the exhaust. The color of the smoke can tell you what problem is happening. For example, black smoke means that the engine is burning excess gasoline, while white smoke usually comes as a result of a leak in the coolant reservoir. Blue smoke happens when oil is leaking within the engine. But no matter what color it is, excessive exhaust smoke is a clear sign that you need to take your car in for engine repair. If you fail to get it fixed, it will result in your car's inability to pass an emissions test and can cause damage to the environment, so get it into the shop sooner rather than later.
No matter what type of problem our Lincolnton, North Carolina clients are having, our team at Highway Tire Auto & Lube can help out with our engine repair services. Bring your car or truck in today for a check-up.
---
At Highway Tire Auto & Lube, we offer high-quality engine repair services to residents of Sherrills Ford, Mooresville, Denver, Lake Norman, Terrell, and Lincolnton, North Carolina.