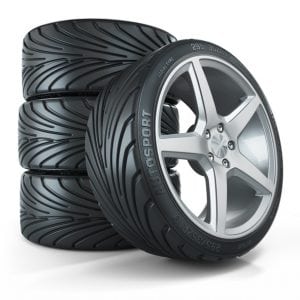 Buying new tires for your car, van, or truck can be a real hassle. There are so many brands out there that offer a lot of different options. Tires can be a big investment and a lot of people put buying tires off because they do not want to spend the money. What a lot of people do not know is that there are many great benefits that new tires will give you.
First and foremost, new tires increase your safety. Who doesn't want to be safe when driving or riding in a vehicle? Safety is number one priority for most people, and new tires will help you keep your loved ones safe when they are in your car. New tires can help your car stop better and react faster when you accelerate and turn.
New tires provide better traction. This is especially important when the weather is bad. Better traction when driving in the rain and snow can prevent weather-related accidents. Old tires do not have the traction that is needed to effectively drive in all kinds of weather.
Having a new set of tires will also save you money. This might seem too good to be true, but new tires give you better gas mileage. When your tire tread is good and your tires are well balanced, your engine does not have to work as hard to move the car. This will give you better gas mileage.
If you are looking for new tires, call us at Highway Tire Auto & Lube today. We carry several brands of tires and we are confident we can find the right ones for your car in the right price range. We also know how important your time is and that having your car in the shop can be a big inconvenience. That is why we will work to get the tires put on in a timely manner, so that you can get back to your busy schedule. If you need new tires, let us help!