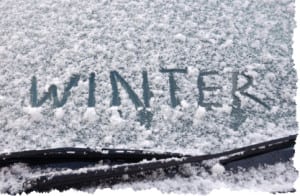 Winter is just around the corner, and now is the time to get your vehicle ready for the bad weather that's coming. Even though North Carolina has a humid subtropical climate, cold temperatures and treacherous driving conditions are still possible. Being prepared and having your vehicle in great working condition will help ensure that you and your family have a safe winter when you're out on the road.
Cold weather can make existing automotive problems worse, so make sure you are up-to-date on your vehicle's regularly scheduled maintenance. The staff at Highway Tire Service & Collision will make sure your vehicle is ready.
change/top off oil, antifreeze, brake, transmission, and windshield washer fluid
check breaks/break pads
test battery
check heater and defroster
check/install winter wiper blades
inspect tires (tires lose pressure as the weather drops, and this affects traction)
check belts and hoses
Tips for Driving on Slippery Roads
slow down and leave yourself room to stop
apply breaks gently
use caution on bridges, as ice accumulates there first
try to keep your vehicle full of gas
Don't be over-confident just because you have a 4WD or AWD vehicle (they only provide extra traction when accelerating, not when braking or cornering)
keep a winter emergency kit in your vehicle that includes blankets, gloves, boots, warm clothes, snacks like granola bars and trail mix, ice scraper, shovel, flashlight, flares, jumper cables, tire chains, bag of sand, salt, or kitty litter.
Contact the team at Highway Tire Service & Collision to get your vehicle ready for winter driving. Drive safe!