Here at Highway Tire Auto & Lube, we offer high-quality car and truck detailing services with both interior and exterior processes. It might surprise you how much dirt and dust can collect both inside and outside that sometimes goes unnoticed. Here are a few reasons why you should consider regular auto detailing.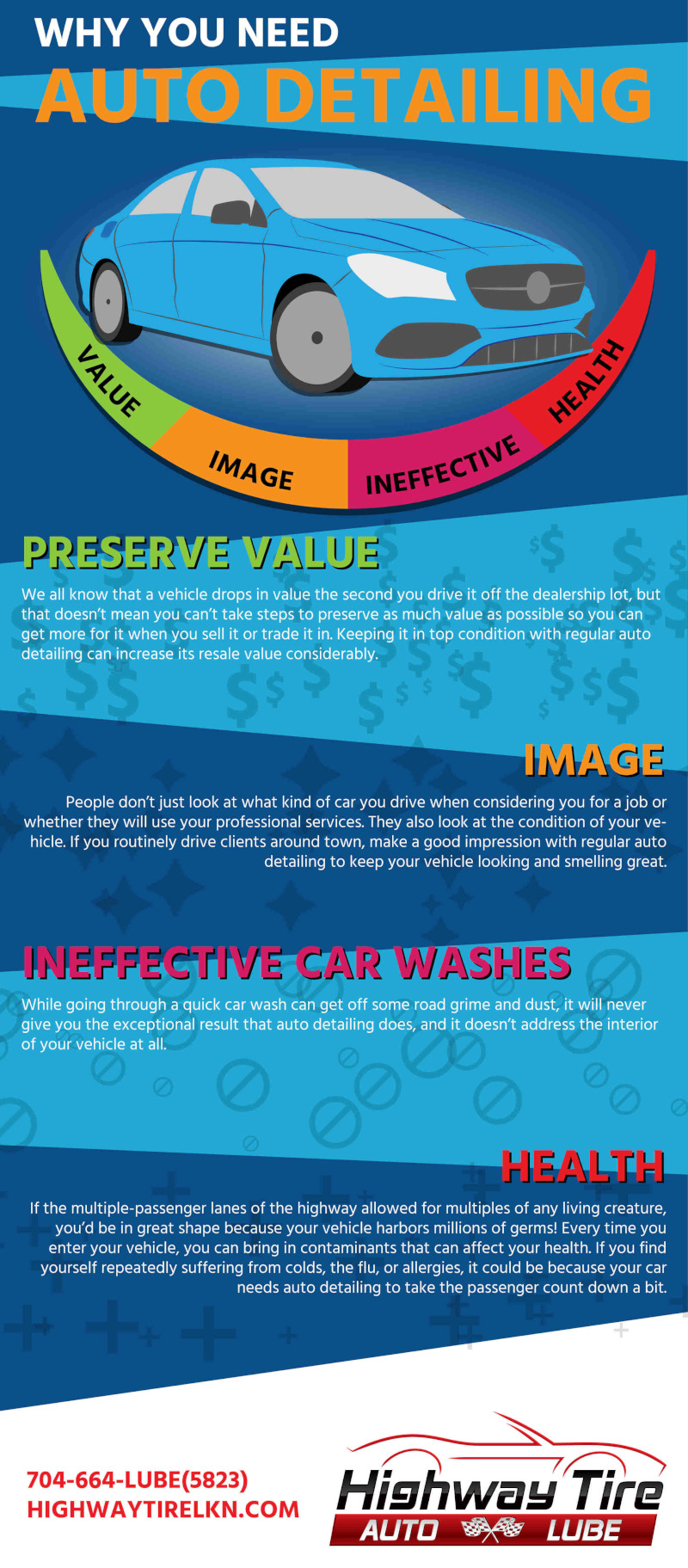 Preserve Value- We all know that a vehicle drops in value the second you drive it off the dealership lot, but that doesn't mean you can't take steps to preserve as much value as possible so you can get more for it when you sell it or trade it in. Keeping it in top condition with regular auto detailing can increase its resale value considerably.
Image- People don't just look at what kind of car you drive when considering you for a job or whether they will use your professional services. They also look at the condition of your vehicle. If you routinely drive clients around town, make a good impression with regular auto detailing to keep your vehicle looking and smelling great.
Ineffective Car Washes – While going through a quick car wash can get off some road grime and dust, it will never give you the exceptional result that auto detailing does, and it doesn't address the interior of your vehicle at all.
Health- If the multiple-passenger lanes of the highway allowed for multiples of any living creature, you'd be in great shape because your vehicle harbors millions of germs! Every time you enter your vehicle, you can bring in contaminants that can affect your health. If you find yourself repeatedly suffering from colds, the flu, or allergies, it could be because your car needs auto detailing to take the passenger count down a bit.