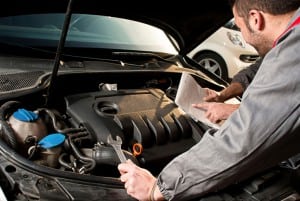 You rely on your car every day to get yourself to work, school, or to run errands around town. Not only do you depend on your car, but you also likely invested a significant amount of money to purchase it. For these reasons, it's essential that you make regular car maintenance a priority.
Luckily, at Highway Tire Auto & Lube, we provide a number of different car maintenance services in the Mooresville, North Carolina area. For example, we can change your car's oil, align its wheels, and tune up its air conditioner. If you suspect that something is wrong with your vehicle, but aren't entirely sure what it is, we can also thoroughly inspect your car's systems.
Our goal is to not just provide you with the car maintenance services that you need to keep your car running. Instead, we strive to provide you with the services you need to ensure your car's functionality and also give you tips on how to keep your car running properly. If you ever have questions about car maintenance and what steps you need to take to keep your vehicle in good shape, please don't hesitate to ask.
Remember, when you properly maintain your car, you may be able to prevent the need for costly repairs, improve your vehicle's fuel efficiency, and extend the life of your vehicle. To find out more about our car maintenance services and what they entail, get in touch with us at Highway Tire Auto & Lube today.