It is important that, when you own a vehicle, you make sure that vehicle is safe to be on the road. You want the car you drive to be safe for you, but you also need it to be safe for your passengers and other drivers on the road. To keep your vehicle safe, you need to make sure that all the safety features on your vehicle are working like the signals, lights, horn, and most importantly, the brakes. If your brakes are not working, driving your vehicle can become dangerous. It is essential that you are able to use the brakes to stop the vehicle. If the brakes are not working correctly, they can cause you to get into an accident. If you suspect your brakes are not functioning properly, you should schedule a brake service with a mechanic as soon as possible.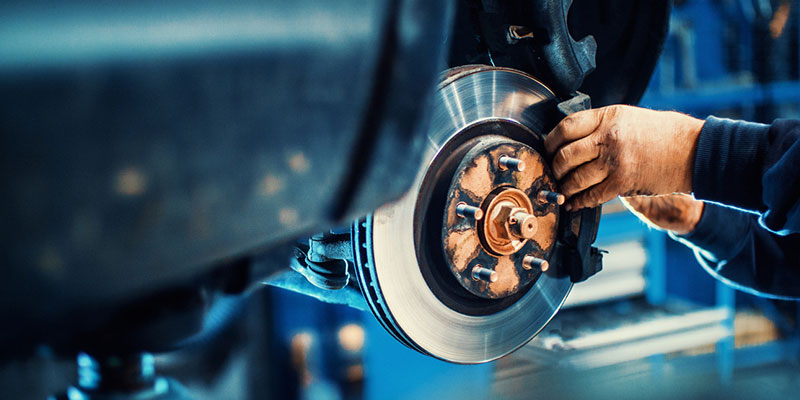 If you are not sure when to schedule a brake service, there are a few things you can watch for that will indicate you should have your brakes assessed. First of all, if you notice a burning smell every time you push on the brakes, that is a sign of trouble. You can also listen for a squealing or screeching sound each time you use the brakes, which also indicates you might need to have your brakes assessed. If you notice that it seems like it takes your vehicle longer to stop or you have to push harder than normal on the brakes, you will need to get them checked out because this could mean they are going out. You do not want to ignore any of these signs, because you do not want to end up with non-functioning brakes when you are driving. If that happens, you are almost certain to get into an accident and do damage to your car and possibly the people in the area at the time.
If you would like to schedule a brake service for your vehicle, call us today at Highway Tire Auto & Lube. We do excellent work, are very experienced, and will get your vehicle fixed up and ready to go in a reasonable amount of time. We can repair or replace your brakes to make sure your vehicle is safe and your brakes are functioning properly.