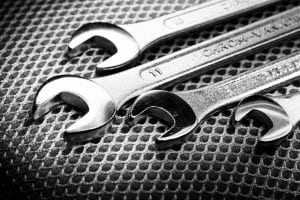 The most important part of collision repair is choosing a qualified shop that will do the job properly. You might feel tempted to use a cheaper shop, especially if you are paying for the repairs out of pocket. However, be warned that auto repairs are an area in which customers will truly get what they pay for, and your safety is very important. When you get estimates and shop around for collision repair, make sure to ask the important questions to find out whether these technicians will do a great job. A poor collision repair job can also drastically lower the value of your vehicle.
One question to ask is what types of parts the shop will use for your repair. Car experts recommend only using manufacturer parts on the vehicle, since these are the only parts that have been tested and proven to work with your car. A cheaper option is to use salvaged parts, but you won't know the level of quality of these parts, and how they will behave when installed on your vehicle.
Another question that may help you find a better collision repair shop is how long the repairs will take. If they tell you that you can get your car back on the same day, be wary, as this may be a sign of a poorly done job. Most shops take 48 hours at the very least, with most repairs taking a week or more. When done correctly, collision repair can restore your vehicle to its previous state, offering a safe way for you and your family to get around.
For collision repair services in Mooresville, NC, visit us at Highway Tire Service & Collision.