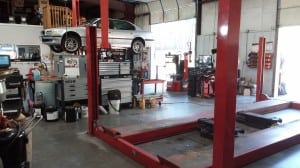 The aftermath of a car accident is stressful enough. You have to worry about how you're going to get around, and you have to deal with your insurance company. The last thing you need is an auto body shop giving you the runaround. Like all businesses, auto body shops run the spectrum of quality. Therefore, you need to do some research to find one that will do your repairs properly, with no hassle, and on time.
Auto accident repairs can cost thousands of dollars, so it's wise to use an auto body shop that is highly rated. If the majority of repair costs are being covered by your insurer, you might be inclined to go with one of its facilities. But hang on . . . not so fast!
If auto insurance companies get complaints about a particular auto body shop, it will be removed from the list of recommended facilities. Ask your insurer for names of several other facilities and then get feedback from your family, colleagues, friends and neighbors about the ones they have used. You are free to choose your own!
Finally, when you get an estimate, inquire what type of warranty is provided. You should go with one that offers a written warranty for at least a year on the work and the parts.
Highway Tire Service & Collision is a landmark auto body shop in the Terrell and Mooresville areas of NC. We offer professional engine repair & brake services, as well as brand tires and wheels. To schedule an appointment, give us a call today.