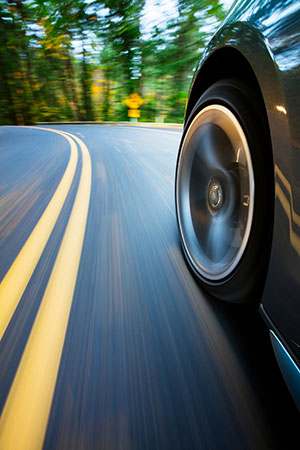 Our team at Highway Tire Auto & Lube wants to help you get the best possible driving experience, and one thing that can make a big difference in the way your car handles is your tires. If you are looking for ways to take your car to the next level, we encourage you to try our high-performance tires. In this article, we'll go over three benefits that these tires provide to help you decide if they're right for you.
Improved Grip and Handling- One benefit of high-performance tires is that they are designed to grip the road better than standard models. These tires are made of a softer rubber that will help them stick to the road, especially when they heat up at high speeds. This makes it easier for vehicles to hug tight curves and leads to a better driving experience.
High-Speed Traction- Another benefit of high-performance tires is their larger width, which provides greater surface area to grip paved surfaces. This gives the tires extra traction, which is especially beneficial at high speeds. If you want to enjoy the thrill of driving fast without having to worry about your car's ability to stick to the road, these tires can provide the solution you are looking for.
Reduced Stopping Distance- Lastly, high-performance tires help your car stop more quickly and over shorter distances than you can with standard varieties.. Not only does this allow you to enjoy a higher-end performance from your car, but it also helps keep you, your passengers, and other drivers around you safe.