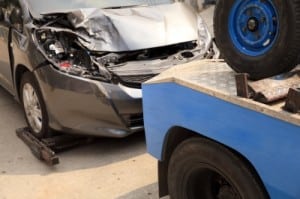 A car accident is a stressful experience for all involved parties, and dealing with the aftermath is also difficult if you are communicating with insurance companies and trying to find an auto body shop to repair the collision damage. Since auto body repair requires special skills and knowledge, you want to make sure the shop you choose has technicians on staff who excel in this area of auto repair. Even if you don't have a lot of extra money to pay for auto body repairs, most experts still discourage you from choosing the cheapest shop. You may end up paying a lot more due to repairs that are completed poorly and inefficiently.
The first tip in finding a qualified collision repair shop is to talk to your insurance company. Since these companies work with clients who have been in accidents around the country, they often will have a list of repair shops that offer reasonable pricing and have excellent service. In addition, if your insurance is covering the repair, they may have specific shops that are automatically approved to do the work. You will be working with an insurance agent who is assigned to your claim, and you can share details about your financial concerns and needs with that person.
Auto body repair is expensive, even after a small collision. However, if your car isn't repaired properly, you have added risks and safety concerns that can put you and your family at risk. For example, if the collision causes damage to doors, you may not be able to open or close them in emergency situations, or a second accident could cause further injury to the driver or passengers.
If you are looking for a high-quality auto repair shop to fix your car after a collision, visit us at Highway Tire Service & Collision in Mooresville, NC.