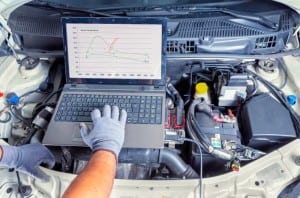 With the thousands of moving parts and daily stresses of driving, weather, and temperature variances, car maintenance is essential not only in making sure your vehicle is reliable no matter the weather or other factors, but also in giving your vehicle a long and healthy life.
Perhaps the most basic of car maintenance moments is the oil change. The exact timing and mileage of oil changes will vary, depending on make and model, as well as the type of driving being done. Having a regular maintenance company or mechanic you trust your vehicle with is essential to quality long-term car maintenance. Over time, the various minor differences between your vehicle and others of its make, model, and year become apparent, and the information about mileage and prior repairs is compiled over time, making longer-term planning for replacement of parts or components easier to predict and plan for. There's also the added benefit of knowing who to call in an emergency and trusting that group to make the best decisions and recommendations for your vehicle and for you.
With many years of experience repairing vehicles in and around Terrell, Mooresville, and Charlotte, North Carolina, our team at Highway Tire Auto & Lube can take care of all your car maintenance needs. A truly family-owned and operated business, we understand the needs, wants, and constraints of our customers. We're here to help you with tires, wheels, brakes, and the entire spectrum of car maintenance to make sure you and your family always have safe and reliable transportation.