On-highway tires handle well and have the stability and grip needed for traveling at higher speeds. Off-road tires are fine for highways but are geared for durability and traction in gravel, dirt, and mud. And then there are all-terrain tires, which have different designs compatible with both kinds of driving services. What else is so great about them?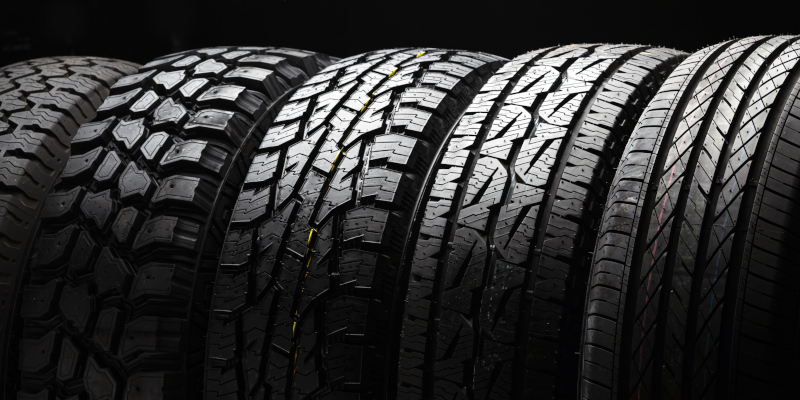 You can use them year-round: These all-purpose tires can stay on your car or truck throughout the year, no matter what the weather throws at you. And if you decide to travel north to go skiing, you won't have to change them out.
Open-tread design: All-terrain tires are made with interlocking tread elements that create a strong grip on mud and rocks. And just as importantly, the treads handle well on paved roads.
Reinforced sides: Some all-terrain tires are made with reinforced sidewalls, making them able to support heavier loads. These are an excellent choice for larger trucks.
All-terrain tires are also appropriate for lighter trucks that travel paved roads and dirt roads. Campers love all-terrain tires, and we also sell them to customers who own SUVs. These tires are also appropriate for 4-wheel drive cars that go off-roading. But no matter what you drive, all-terrain tires must match or exceed the vehicle manufacturer's load index and speed rate. In addition, the tire size must match the wheel and its aspect ratio.
Our full-service, family-owned and operated tire shop has some of the top brands in tires including MICHELIN®, BFGoodrich®, and Uniroyal®. Stop by and we'll help you pick out the best ones for your car or truck.