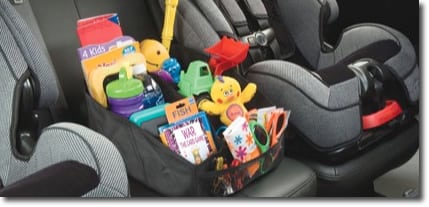 If you spend a lot of time on the road with your children, you know how important it is to keep them content and busy>.
As the driver, you need to focus on the road for everyone's safety. It's difficult to do that in a noisy and chaotic vehicle.
Whether you are taking a long road trip or just trying to survive your daily commute, here are some activities to help keep your kids occupied so you are all happy and safe on the road.
turn on your kids' favorite music and sing along
listen to books on CD
white boards and magnetic boards
coloring books, sketch pads, pencils, and crayons
electronics (video games, portable DVD player, tablets)
play road games (I spy, 20 questions, etc.)
easy-to-eat snacks like trail mix, cheese sticks, and granola bars
Consider keeping a tote or backpack for each child in your vehicle. Stock with games, toys, and snacks and replenish as necessary.
Highway Tire Service & Collision is a family owned automotive service center in Terrell, NC. Please drive safe!
10 Noise Free Road Trip Games for Kids
77 Ways to Entertain Your Kids on Long Car Rides