Imagine walking across an icy, frozen pond — what shoes would you want to be wearing to prevent yourself from slipping? Would you choose a worn-out pair of smooth sneakers? Not likely. Most of us would like shoes that have either a lot of traction and grip or even some metal track spikes! Just like these spikes and soles will keep you from slipping on an icy pond, it is the duty of a tire's traction to keep our vehicles from slipping and sliding along a road, especially wet ones. When your tires are worn out, you are about as safe as wearing old shoes on an icy pond.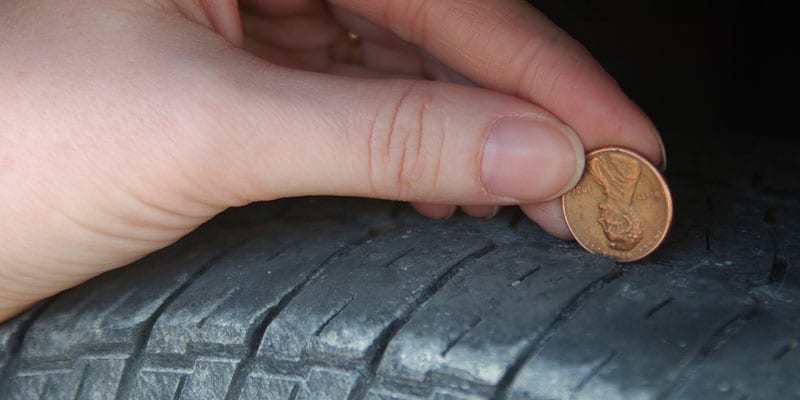 Here at Highway Tire Auto & Lube, we want to help keep our customers safe, and having quality, seasonally appropriate tires is a great place to start. If you are unsure if your tires are still safe, here are a couple ways to find out right at home.
The penny test — This test is easy for anyone to complete because all you need is a penny! Grab a penny, and insert good ol' Honest Abe's head down into the tire tread. If the tread goes at least to Lincoln's eyebrows, your tires are fine. If you can see the top of his head, however, you need new tires.
Look for tread bars. Most tires will come with a built-in warning called tread bars. These yellow stripes that run horizontally across the tread will become even with the tread when it's time for new tires.
If you have questions about your tires or would like to discuss new tires, please talk with us here at Highway Tire Auto & Lube today.