When it comes to staying safe on the road, one thing that matters a great deal is your brakes. After all, you need to be able to stop your vehicle in order to avoid collisions with road hazards or other cars. To help you keep your brakes in good condition and protect your safety, in this article, our team at Highway Tire Auto & Lube will go over three signs that you need brake repair. If you notice any of the following, we encourage you to bring your car in to be serviced as soon as possible.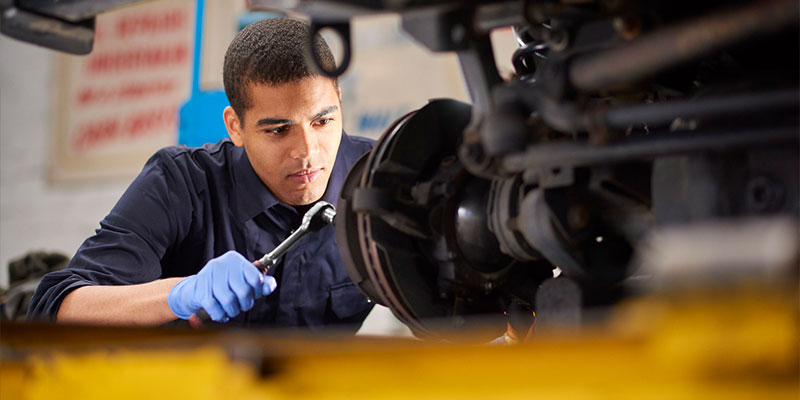 Strange Noises- If you start to hear strange noises when you apply the brake pedal, then you probably need brake repair. A high-pitched squealing noise often occurs when the brake pads have worn out, and this indicates that the pads need to be replaced. In addition, any grinding or squeaking is also a bad sign, and you should get these noises checked out by a professional mechanic.
Squishy Pedal- Another sign that you need brake repair is a change in how the brake pedal feels as you press it– specifically, if it starts to feel squishy or spongy, or if it starts to require you to use more force in order to get the car to stop.
Vibrating Steering Wheel- A third sign that you need brake repair can be found in your steering wheel. If your steering wheel starts to vibrate or wobble as you brake, or to pull to one side, then you have a problem and should get it checked out as soon as possible.