When you come in for an oil change service, we give your car the attention it deserves.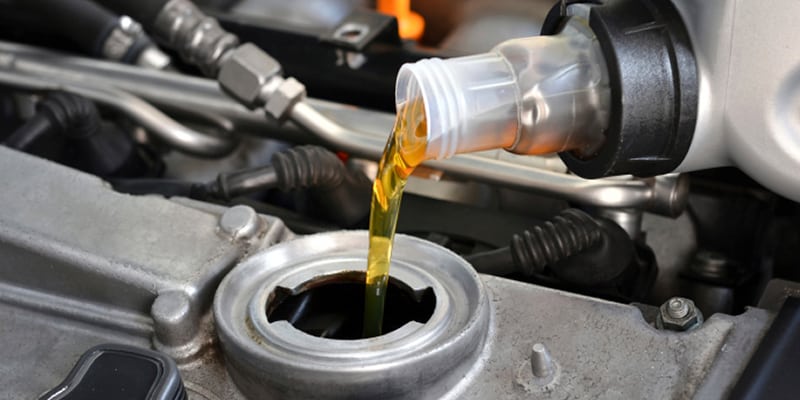 An oil change service is one of the most important things that you can do for your vehicle. Whether your car is older or brand new or simply new to you, getting the best maintenance to keep it running starts with regular oil changes. Oil change services provide your vehicle with the protection it needs to run smoothly, quietly and efficiently. With clean oil circulating throughout the car's engine, it is protected from hazardous rubbing of metal on metal which damages your engine. Additionally, since oil cleans as it lubricates, your engine is being cleaned. Like the blood that flows through your veins, oil is what keeps your car's engine going and running strong.
Even knowing the importance of an oil change, many of us put it off. We either forget or get busy and preoccupied, neglecting the sticker that lets us know when we should consider making another appointment. Sometimes we hear conflicting information about when we actually need to change the oil. There are other reasons, too. Have you been putting off an oil change service because you hate going into the shop? Do you know you're over the suggested mileage, but the last time you schedule your oil change, they just kept trying to sell you things you didn't need? Considering that many of us need to carefully carve out time to schedule an oil change, this can be a frustrating outcome.
At Highway Tire Auto & Lube, we hear that story from our customers a lot. They were looking for routine auto maintenance and servicing, and instead had to deal with sales gimmicks and wasted time. Fortunately, we have always said that we want to offer our customers something different, and as a family-owned business, we plan to keep it that way. When you come to our shop for an oil change service, we'll treat you like family, give your car the attention it deserves, and promise not to waste your time or money on things you don't need. We understand that customers who bring their car in for maintenance like an oil change are often short on time, and we respect their efforts to provide their vehicle with this life-lengthening service without bothersome upselling tactics.
Our oil change service is a three-step process that includes draining the old oil from your vehicle, replacing the oil filter, and then adding new oil that will make your engine run smoothly. We believe that giving your car regular oil changes is one of the best things that you can do, and we will make sure that we are using the oil that is ideal for your vehicle and mileage. Having us complete an oil change at regular intervals will not only improve your engine performance but can also give you a boost in your gas mileage. As part of our commitment to treating you well, after an oil change service, we'll check any other important components under the hood and give your car a clean bill of health when we return the keys.
If you live in Denver, North Carolina and are looking for a trusted car shop in the area, reach out to us at Highway Tire Auto & Lube. With one oil change service, you'll see you don't need to take your car anywhere else.
---
At Highway Tire Auto & Lube, we offer high-quality oil change services to residents of Mooresville, Denver, Sherrills Ford, Lake Norman, Terrell, and Lincolnton, North Carolina.